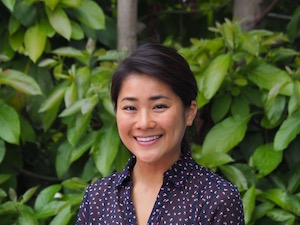 More about Riri (She/Hers):
B.A. Environmental Studies & Legal Studies, University of California, Santa Cruz
My approach to advising is holistic, appreciative, equity-based, with lots of fun moments in between! Whenever you meet with me, my goal is to make sure your sense of belonging to campus grows each time. Your academic, personal, and career goals are important to me and I'm excited to work together on that journey with you.
My passion for advising comes from so many moments I felt cared for, supported, and mentored, especially throughout my time in college. I met so many students, staff, and faculty that helped me get to where I am and I hope to instill the same feelings to students I advise at SF state.
College comes at a pretty pivotal moment for so many individuals, and I feel so grateful that I can be a part of that journey for many students. I hope that I can be there to make things easier, special, and exciting! On top of that, San Francisco is such an exciting city to be growing, learning, and belonging, and I can't wait to hear about the ways you connect and find good moments here.
I love when students come back to let me know how things are going or just stop by to say hello. Remember I'm not only here to help you get your questions answered, but also here to support you through your academic journey. I'm your cheerleader through all of your unique ambitions!
I took a class called: Meaning, Love, and Paradox as one of my last courses before I graduated to complete a general education requirement and it totally got me thinking outside of the box. As I tell students how important GE's are, I'm constantly reminded of how they give opportunities to take courses from different disciplines and how it makes you a well-rounded student/individual. (The class was also taught by a balloon artist, which also made it fun for sure...!)
When I was in high school, I used to work as a teacher's assistant for a second grade summer magic class. Sadly, I don't remember any magic tricks but I do remember watching a bunny turn into a rubber ball!
It's okay not to know! So many advisers, instructors, peers, and other SF State community members are happy to help. Asking for help can lead to so many new opportunities!
I love all things food...You can find me wandering around the aisles of different grocery stores, stuffing my face with too much food, and cooking for people I love!