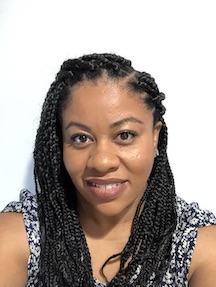 More about Scherane (She/Her):
Bachelor of Arts, Psychology at University of California Davis
I seek to know my students on a personal and academic level, by listening to their stories and goals. I believe in promoting a strength based approach with my students. My goal is to assist new and continuing students in finding ways to combine theirs strengths, skills, and passions towards achieving their academic goals. I just love working with all types of students.
My instructors and academic counselors inspired me to want to assist other underrepresented students like myself. I want to make sure all students are seen and supported and given equal access to higher education.
The diverse population of students excites me! This is an amazing opportunity to work with so many diverse students and staff.
My Favorite part of this job is helping students find their educational and career paths that fit well with both of their personal and academic goals.
Cognitive Psychology Class at UC Davis... Love it.
I was a Certified Nurses Assistant in High School.  I worked in a Nursing Home caring for the elderly population.
I advise all SF State Gators to be patient with themselves and always ask questions. Also, take healthy risks--it makes life so interesting!
I am family oriented person, so I love spending all of my free time with my son and family.. Love to travel and exploring all of California.