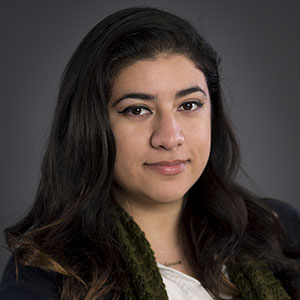 More about Bibiana A.H
B.A. English & Art History, University of California, Berkeley
M.A. Counselor's Education, San Jose State University
Equity at the center-always! It's important for me to always remember that each student has their own unique needs and obstacles. Above all, everyone has the capacity to improve and move forward- some just need a point in the right direction.
My parents dream for me since I was little was always to go to college. I feel that every time I can assist a student towards graduation, their dreams and hopes multiply. Mentors inspired me to move towards education, and I hope someday I can be as helpful to students in their time of need. 
I am excited to see students grow and succeed as they move towards their goals. Every small step matters! 
Collaborating and empowering students as they navigate through the obstacles of higher education! That feeling when students walk away feeling much better about whatever situation they're going through!! 
A Chicano Studies course that focused on Art History of Dia de Los Muertos. It was really the first time I explored such a topic close to my heart in an academic setting, and it brought together my values of art, culture, healing and community. I also had the opportunity to learn from an amazing professor who was also an artist.  
Random graphic design jobs with very picky clients.
1. Occupy your space.
2. Never doubt you belong.
3. Every academic journey is different and very rarely is it perfectly linear!
4. Ask for help when you need it!
I enjoy reading, drawing, painting, going to the beach, buying unnecessary and yet SUPER necessary plants, coffee runs and plenty of arts and crafts!