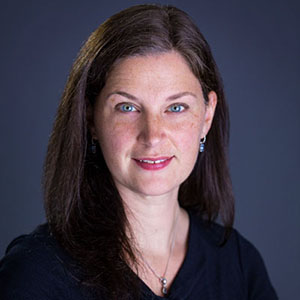 More about Maggie Hilliard
M.F.A. in English and Creative Writing
B.A. in English and Creative Writing
To holistically encourage, support, and guide students as they explore and define their academic and life goals and pathways. My goal is to assist student development by providing accurate and helpful information and resources, listening carefully to questions and concerns, and by fostering a collaborative environment conducive to their personal and academic growth.
I believe in education (in life as well as school) as a key building block for a better future for all of us as individuals and as a greater global community. I also believe that education is a lifelong process. Advising allows me to focus on supporting a student's educational journey from many different angles, and to continue my own education as I learn from and am inspired by students and colleagues every day.
Supporting students to keep going (yes, you can!); being there for the moment when all of the doubt and worry turns into "I did it!"; and looking into the future with hope as intelligent, just, inspired, and compassionate graduates move forward to shape the world. I am proud to be a part of a university that emphasizes the core values of courage, life of the mind, equity, community, and resilience.
Working with students, learning about their interests and hopes, and supporting their journey in education and personal development.
All of them, really. If I found the materials difficult or uninteresting I worked with my professors to find ways to make it exciting and more accessible to me personally. If I must pick just one, I would choose my English literature course on William Blake because the professor continually brought in other writing, art, historical, and cultural events that together created a fascinating web of interconnections surrounding Blake's work stretching to the present day.
There is no "right way" to do it - invest energy in better understanding how you learn, how to think critically, and finding the best way for you. Explore the wealth of resources, services, community and ideas that are available to support you along your journey. Make note of what works for you, and continuously build a personal tool kit of successes and lessons from your setbacks to carry with you after graduation. Work with your instructors and advisors - ask for their help and use it - we are each here to support you in success. Have fun and share your passions!
My current favorite activity is walking the beach with my dog and family. Other loves are dance, yoga, snowboarding, horses (and most animals!), New York apples, continually learning, and always a good book.