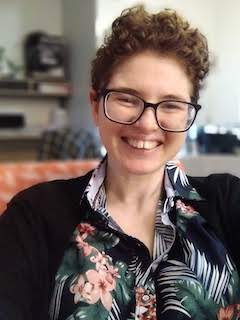 More about Matt (She/They):
B.A. History, San Francisco State University (2014)
M.A. History, San Francisco State University (2016)
Ph.D History, University of Manchester (2021), Thesis Title: Working-Class Children's Play and Leisure in Britain 1840-1914
My approach to advising/supporting students is all about helping my students learn the skills to advocate for themselves. That means that there is a lot of conversation and "doing" in my advising, rather than me just talking at students.
I pursued a career in advising because I want to help people learn how to learn and learn how to navigate complex systems.
What excites me to help students at SFSU is watching students grow as human beings. Making people into perfect college students isn't what I came here to do. What I am interested in are the choices that students make, the way that they express themselves, and the ways they relate to the cultures around them. I love watching their journeys unfold.
My favorite part of my job is watching students learn more about themselves and how to navigate the complexities of the situations that life throws at them.
My favorite class was probably ANTH 120: Social and Cultural Anthropology. It was a wake-up call for my first class in college; the expectations were high so I had to work really hard and I learned how to question so many of the things that I took for granted in the world around me.
The most unusual job I've ever had was being a person who bought abandoned storage lockers and resold their contents (Think Storage Wars).
Do everything in your power to fight procrastination.
My hobbies range from leather work to spoon carving to painting, drawing, and basket weaving.