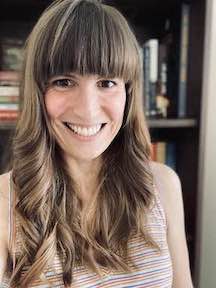 More about Tara (She/Her/Hers):
BA, English, University of Minnesota
M ED, Curriculum Design and Instruction, University of Minnesota
MLIS, Youth Services, San Jose State University
I have a holistic advising approach. Academics are important but they are not the only aspect of students' lives. I value creating a comfortable environment, so students feel supported to share- this means I am also a big believer in follow-up questions and asking why.
I started off my career journey as a 6th grade Reading/Language Arts teacher. When my partner and I left Minnesota for a small town in Illinois, I found myself doing some reflection about what my next steps would be. I realized I still wanted to work with students and also support the field of teaching. Illinois State University had an opening for an English Education advisor and that is where my journey and initial love of advising started.
I am excited for the conversations I will have with students. SF State students are passionate and in my previous positions have loved hearing about how they are making the most of their time. I remember one student conversation in particular where the student expressed how inspiring her grant writing class was here that she actually started her own non-profit from it.
Lessening student anxiety- I don't enjoy seeing students anxious but there is something rewarding in starting off a meeting that seems stressful and ending with a student who feels reassured and confident moving forward.
Scandinavian Folklore at the University of Minnesota
A deaf/hard of hearing operator- I. had to transcribe what the hearing-able person was saying for the hard of hearing person via a computer.
There is a plan A, B, C, and so forth! You don't have to feel stuck or tied to one path. I've often found the path I wasn't expecting eventually brings me the most peace and happiness.
Hiking and road tripping around California. I am from the Midwest, so I am always in awe of California and can't get enough of exploring it. I also like to read, craft, watch bad reality TV, and walks with friends in Golden Gate Park or the Presidio.